iPostal1 at the 2019 RS Expo Industry Trade Show
September 4, 2019
For Immediate Release
Montebello, NY - The biggest trade show for the retail pack and ship store industry was bigger and better than ever this year. Held in Dallas from August 21 to 25, and organized by RS Associates, the leading trade association for this industry, RS Expo was attended by over 500 people representing over 300 stores.
For iPostal1, the RS Premium Supplier for digital mailbox service, this is an opportunity to speak with many of our current mail center partners as well as meet store owners who would like to offer digital mailbox services. Although there are currently over 2,750 locations listed on iPostal1.com, we are always looking for new addresses to provide more choices and increased convenience for our customers.
While the vendor exhibit on Friday night and Saturday is a major highlight of the show, many attendees also look forward to catching up with the latest industry developments through the numerous breakout sessions and prominent keynote speakers.
Leading the Evolution of the Digital Mailbox Industry
iPostal1 gave presentations throughout the show around the theme: Leading the Evolution of the Digital Mailbox Industry.
Jeff Milgram, CEO, shared his vision for the digital mailbox industry and why iPostal1 is uniquely positioned to lead its growth and development.
Barry Gesserman, CMO, presented new iPostal1 technology for mail content scanning that will consistently deliver a high-quality searchable PDF to customers, and a new program for secure package receiving that will protect online shoppers from porch pirates stealing their packages.
Gila Kost, Customer Success Strategist, shared tips to help store owners use iPostal1 software to save time and increase customer satisfaction.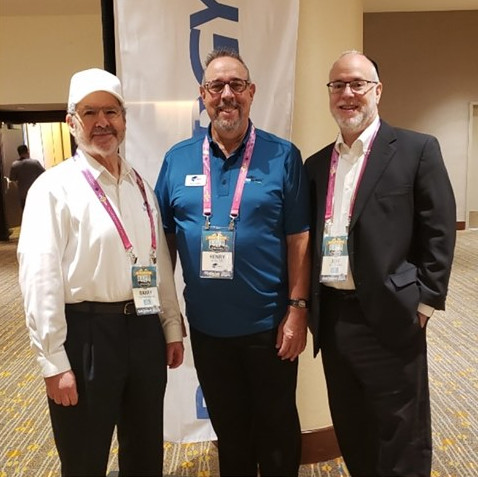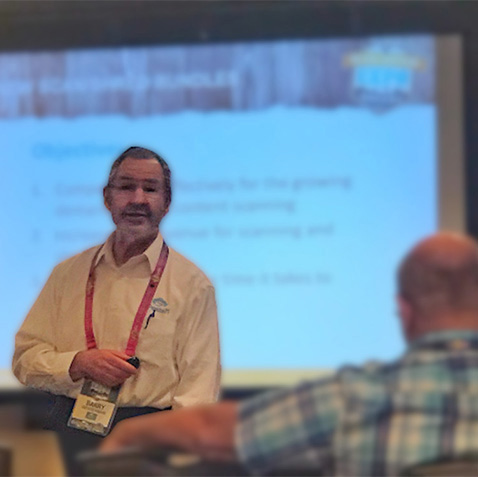 Jim Cochrane, former USPS Chief Customer and Marketing Officer and Executive Vice President, gave the General Session keynote address on 'The State of the Industry.' He shared his experiences working within the USPS and reviewed key developments and trends that will impact everyone in the postal and package delivery business.
Gina Schaeffer, co-founder and CEO of 12 Ace Hardware stores, shared her personal experience and learning as a hardware store entrepreneur working within the Ace franchise system.
Brandon Gale, RS Associates President, announced plans to create a national brand, Package Hub Business Center, a new franchise opportunity for independent pack and ship store owners focused on accepting consumer packages.
About iPostal1
iPostal1 is the leader in digital mailbox software as a service and mailroom management software. With over 2,750 virtual mailbox locations, iPostal1 is the largest digital mailbox service provider network worldwide. iPostal1 offers proven, proprietary technology that enables any mail center or business center to offer a mailbox address and mail services to customers who live anywhere.
iPostal1 marketing programs attract customers who sign up online for the virtual address or virtual office of their choice and then manage their postal mail and packages with our smartphone app or via tablet or computer. iPostal1 is the Premium Supplier of digital mailbox services for Retail Shipping Associates, the largest shipping store trade association with 7,000 member mailbox stores.
About USZoom
USZoom, LLC, the parent company to iPostal1 with home offices in Montebello, NY, has been developing digital mailbox software since 2007. USZoom also provides digital mailbox technology to business centers, colleges, and corporations.
To learn more about iPostal1 services, visit ipostal1.com.
iPostal1 Digital Mailbox Plans
Virtual Mailing Address

With Digital Mailbox for me or my family. Starting at $9.99/month.

Get a real physical street address
View and manage mail and packages remotely
Stop mail and package theft
Protect your privacy

Virtual Business Address

With Digital Mailbox for my business.

Includes everything in Virtual Mailing Address plus:

Use it to register your business
Upgrade your business image
Optional office building address

Virtual Office

With Digital Mailbox plus phone and fax. Starting at $39.99/month.

Includes everything in Virtual Business Address plus:

Local or toll-free phone and fax
Call forwarding and voicemail
* Plan pricing varies by "Standard", "Select", "Premium", or "Prestige" mailbox locations.
iPostal1 Digital Mailbox Locations
iPostal1 mailbox locations are professionally-staffed and secure. We can receive your mail and packages and then forward, scan, recycle, shred or let you pick them up. Access your digital mailbox using our app or website.
Choose from our network of over 2,750 locations or view only office buildings and workspaces or discounted international forwarding locations to save up to 80% on international shipping from the U.S.
List your Shipping Store, Workspace or Mail Center address on iPostal1
Learn More