Get your mail in your pocket!
With the new iPostal1 smartphone app, managing your postal mail and packages has never been easier. You'll be able to access your account anytime anywhere from your Android or iPhone with our convenient, easy to use app.
Sign up now for a real mailing address at any of our Digital Mailbox locations worldwide and download our FREE digital mailbox app from the App Store or Google Play.
Then you can start managing your postal mail like you manage the rest of your life!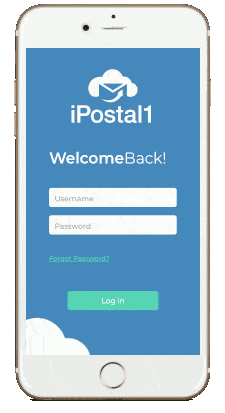 Get a forever, real street address, professionally-staffed and secure. Wide choice of addresses across the U.S. Packages received from all carriers.
Receive real-time notification when you have new mail and see a picture of every item in your inbox so you know exactly what's there and who sent it.
Get real-time shipping quotes from a choice of carriers and service levels. Consolidate mail or packages to save on shipping.
Forward or consolidate mail and packages, request a document scan to receive a PDF in your mailbox for immediate viewing, shred or recycle unwanted items, add a phone or fax number, and deposit checks.
Store scanned mail content and upload documents. You get unlimited free secure cloud storage for scans and voice messages.
Identify and block junk mail from cluttering your mailbox and recycle unwanted items for a greener environment.
Choose the Virtual Mailbox plan that works best for you!
Virtual Mailing Address

With Digital Mailbox for me or my family. Starting at $9.99/month.

Get a real physical street address
View and manage mail and packages remotely
Prevent mail and package theft
Protect your privacy

Virtual Business Address

With Digital Mailbox for my business.

Includes everything in Virtual Mailing Address plus:

Get mail in your business name
Upgrade your business image
Optional office building address

Virtual Office

With Digital Mailbox plus phone and fax. Starting at $39.99/month.

Includes everything in Virtual Business Address plus:

Local or toll-free phone and fax
Call forwarding and voicemail
* Plan pricing varies by Standard, Select, Premium, or Prestige mailbox locations.
List your Shipping Store, Workspace or Mail Center address on iPostal1
Learn More