Low-Cost Virtual Office
Business Address, Phone & Fax from $39.99!
Rent a Virtual Office from iPostal1 with your own Digital Mailbox to manage voicemail, postal mail and packages remotely, online or with our app, 24/7 from anywhere!
Why rent Virtual Office Space when you really want a Virtual Office Address and phone number?
Create a professional image for your business with your own Virtual Office Company Address. Make it easy for prospects to find and contact you locally or in cities across the U.S. or abroad.
Our Virtual Office Solutions are Perfect for:
Solo professionals and entrepreneurs
Small businesses and startups
Establishing a company presence in multiple U.S. cities
Simple, reliable and secure.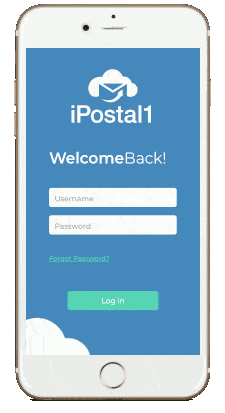 Securely Receive Postal Mail and Packages from the USPS, FedEx, UPS, and DHL
Sign up for your Virtual Office today!
Your own virtual business address, with the option to add more addresses with just a click to expand your company presence to cities across the U.S. and in other countries. Market your addresses on your website and directories.
Local or Toll-Free company phone number with personalized greeting, domestic and international phone forwarding, digital voice mail. Dedicated electronic fax.
Use our free app or go online to access and manage your postal mail, packages, and voice mail from your personal Digital Mailbox. 4 GB free, secure cloud storage.
See a picture of every mail item. Forward mail and packages, open and scan mail content, recycle, or schedule a pickup. Save up to 80% on international shipping from the U.S. with locations listed on the Discounted International Shipping Locations page.
Virtual Office Locations
iPostal1 virtual office locations are professionally-staffed, secure, full-service, digital mailbox locations. Each office address is a physical address and can receive your mail and packages and then forward, scan, recycle, shred or let you pick them up. Access your personal digital mailbox online or using our free app.
Choose a virtual office location here from our network of over 1,000 office address locations or view only office buildings and workspaces or discounted international shipping addresses to save up to 80% on international shipping from the U.S.
Why is iPostal1 the Best Virtual Office?
iPostal1 and our parent company USZoom LLC have been pioneering Virtual Address Service and mail management software since 2007! The iPostal network of Virtual Office Addresses, powered by Digital Mailbox technology, is the largest and fastest growing such network with more than 1,000 locations across the U.S. and abroad. We are BBB accredited with an A+ rating.
Each iPostal1 Virtual Office comes with its own Virtual Office Address, Digital Mailbox, and a local/toll-free phone/fax. iPostal1 has the most features and the best customer satisfaction ratings.
Virtual Office Frequently Asked Questions
List your Shipping Store, Workspace or Mail Center address on iPostal1
Contact us