iPostal1 Expands into New Office Space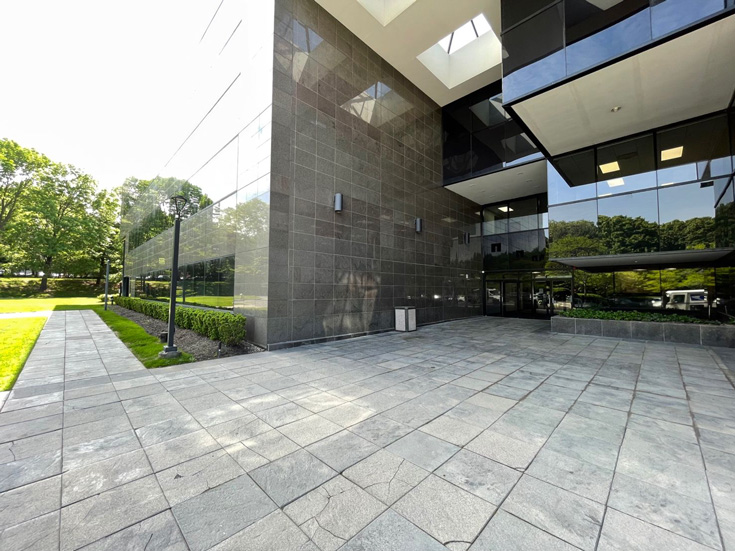 (Pictured above: iPostal1 headquarters in NY)
August 15, 2022
For Immediate Release
Montebello, NY - The digital mailbox industry is expanding swiftly, and the same is true for our company. iPostal1 has been adding new customers and mail center locations at a very rapid pace, which is why we have tripled the size of our customer service team and greatly expanded our office space.
We recently moved up to the 2nd floor of our Montebello, NY office building to occupy 15,000 square feet of newly designed space. iPostal1 now has over 2,750 mail center locations in the U.S. and other countries.
Planning for Growth
Growth is exciting but requires continual investment in people and processes to support that growth and compete successfully. Our vision is that millions of customers will want a digital mailbox, which means our business must be designed to scale.
This vision is supported by lifestyle trends indicating that demand for digital mailbox service will continue to grow.
According to the U.S. Small Business Administration, there are about 19 million home-based small businesses. Many of these entrepreneurs will want to stop using their home address and switch to a remote physical street address to protect their privacy, project a more professional business image, or register their business.
Forbes writes that Ladders' data scientists project that 25% of all professional jobs in North America will be remote by the end of 2022, and remote opportunities will continue to increase through 2023. A trend that began during the pandemic is here to stay. Employees not in the office will need a seamless, secure way to remotely access mail and packages delivered to the office.
More people are choosing a more nomadic lifestyle, whether RV'ers, digital nomad workers, younger people moving frequently, long-haul truckers, or traveling nurses. They need a 'forever' address with digital mailbox service that will let them view and manage their mail no matter where they are.
Mail and package theft is a growing problem, whether you live in an urban, suburban, or rural environment. The answer is a secure physical mailing address close to home or work, where you can pick up your mail and packages at your convenience and not have to worry about porch piracy.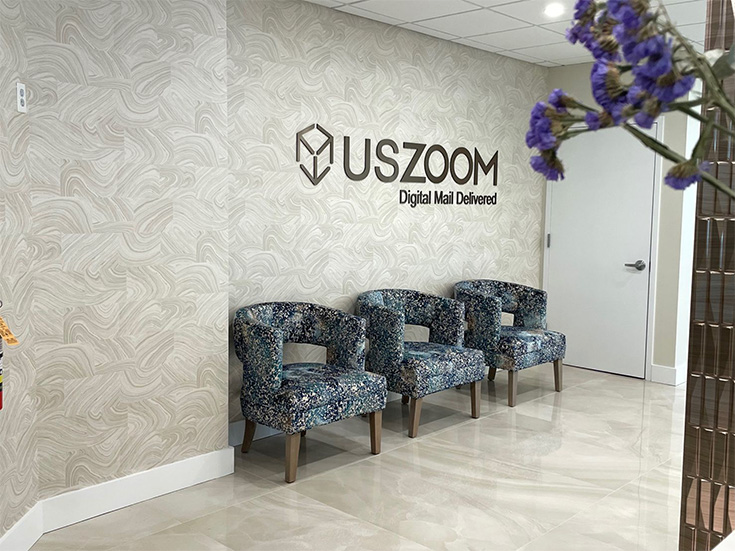 (Pictured above: Waiting area in the iPostal1 suite, powered by USZoom)
Customer Service Evolution
Customer service has been a top priority for iPostal1 from Day 1. We work hard to avoid outsourcing customer service support. We select and train all our customer service reps to provide the highest level of customer support possible.
The Customer Service team is now organized into six separate departments to better serve existing customers, prospective customers, and our mail center partner locations. We even have a team dedicated to helping new customers complete and upload their Form 1583 and ID's, as required by the USPS to receive mail at their selected location.
We have added chat to our contact page as a new way for customers to communicate with us, along with phone and email. Soon, we will be expanding customer service hours to support people living in western time zones.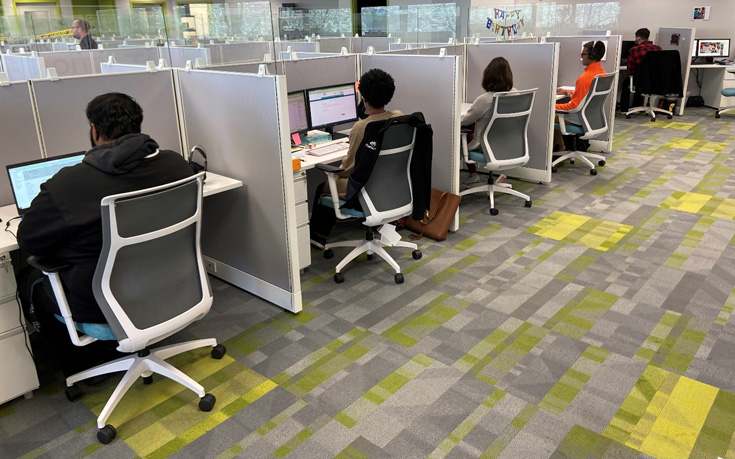 (Pictured above: Some of our Customer Service team, hard at work)
Continuous Improvement - and Expansion
To grow, a business needs to get better and better. For iPostal1, that means improving the customer experience, improving our marketing, and adding more mail center locations. We are always working to do things better, which is why our office expansion plans are far from finished.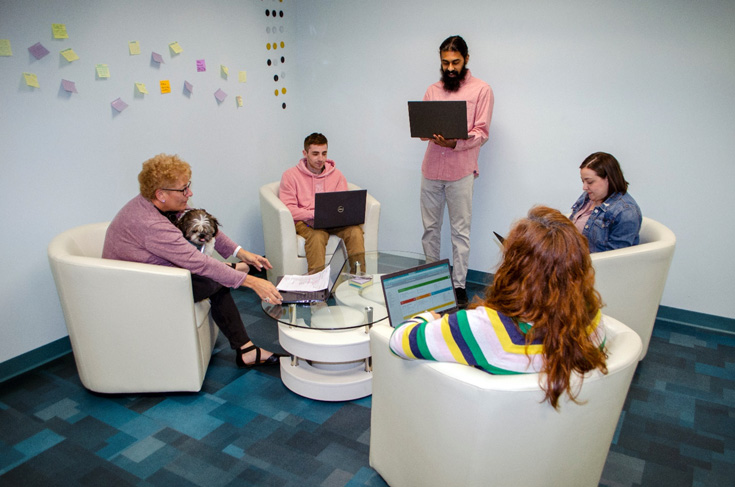 (Pictured above: Customer Service team meeting)
About iPostal1
iPostal1 is the leader in digital mailbox software as a service and mailroom management software. With over 2,750 virtual mailbox locations, iPostal1 is the largest digital mailbox service provider network worldwide. iPostal1 offers proven, proprietary technology that enables any mail center or business center to offer a mailbox address and mail services to customers who live anywhere.
iPostal1 marketing programs attract customers who sign up online for the virtual address or virtual office of their choice and then manage their postal mail and packages with our smartphone app or via tablet or computer. iPostal1 is the Premium Supplier of digital mailbox services for Retail Shipping Associates, the largest shipping store trade association with 7,000 member mailbox stores.
About USZoom
USZoom, LLC, the parent company to iPostal1 with home offices in Montebello, NY, has been developing digital mailbox software since 2007. USZoom also provides digital mailbox technology to business centers, colleges, and corporations.
To learn more about iPostal1 services, visit ipostal1.com.
iPostal1 Digital Mailbox Plans
Virtual Mailing Address

With Digital Mailbox for me or my family. Starting at $9.99/month.

Get a real physical street address
View and manage mail and packages remotely
Prevent mail and package theft
Protect your privacy

Virtual Business Address

With Digital Mailbox for my business.

Includes everything in Virtual Mailing Address plus:

Get mail in your business name
Upgrade your business image
Optional office building address

Virtual Office

With Digital Mailbox plus phone and fax. Starting at $39.99/month.

Includes everything in Virtual Business Address plus:

Local or toll-free phone and fax
Call forwarding and voicemail
* Plan pricing varies by Standard, Select, Premium, or Prestige mailbox locations.
iPostal1 Digital Mailbox Locations
iPostal1 mailbox locations are professionally-staffed, secure, full-service, digital mailbox locations able to receive your mail and packages and then forward, scan, recycle, shred or let you pick them up. Access your personal digital mailbox online or using our free app.
Choose a location here from our network of over 2,750 mailbox locations or view only office buildings and workspaces or discounted international forwarding locations to save up to 80% on international shipping from the U.S.
List your Shipping Store, Workspace or Mail Center address on iPostal1
Learn More