New iPostal1 App for Customers Rebuilt from the Ground Up
October 3, 2019
For Immediate Release
Montebello, NY - iPostal1 announces the launch of a major upgrade of our Mail Recipient App, now available on the App Store for iPhone and on Google Play for Android. Tens of thousands of customers have already downloaded the new app.
The new app is slick, fast and a pleasure to use. It has been totally redesigned for a much better user experience, modeled after the popular Gmail app, which many millions of consumers use every day.
With a Digital Mailbox from iPostal1, customers choose a mailing address from over 800 real street addresses listed on iPostal1.com and select the plan option that best meets their needs. Then, customers can view and manage their mail with the free app or online.
With just a click, they can forward mail to any address, request a PDF scan of mail content, schedule a pickup, discard or shred unwanted mail, or even deposit a check. Entrepreneurs and home-businesses can choose a plan with local or toll-free phone and fax to create a complete virtual office presence.
New iPostal1 App Functionality
Improved app functionality includes:
Fast scrolling from one mail item image to the next
Easy pickup scheduling
Easy selection of shipping options with real-time pricing
Option to change to Spanish, French, German or Italian!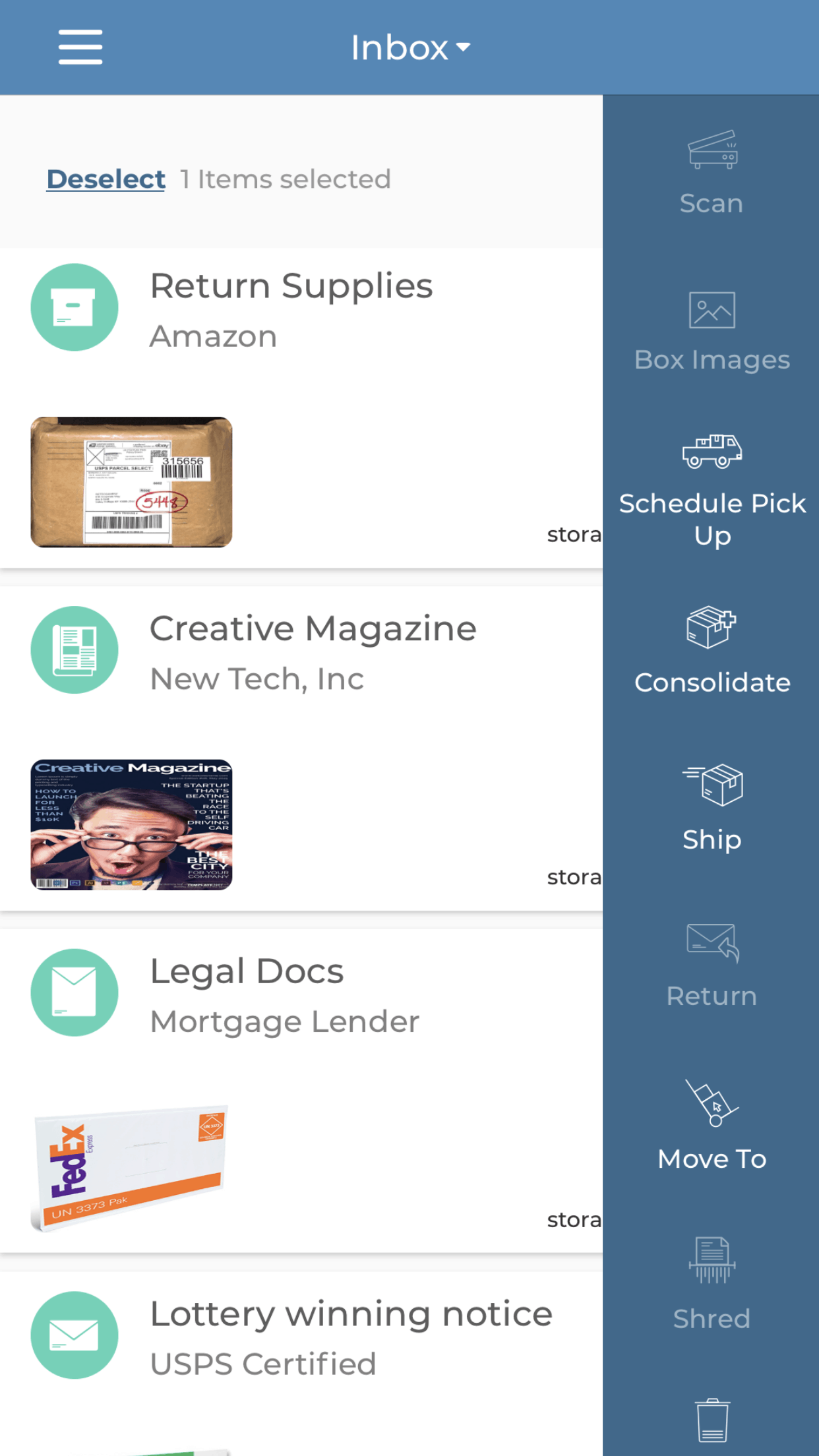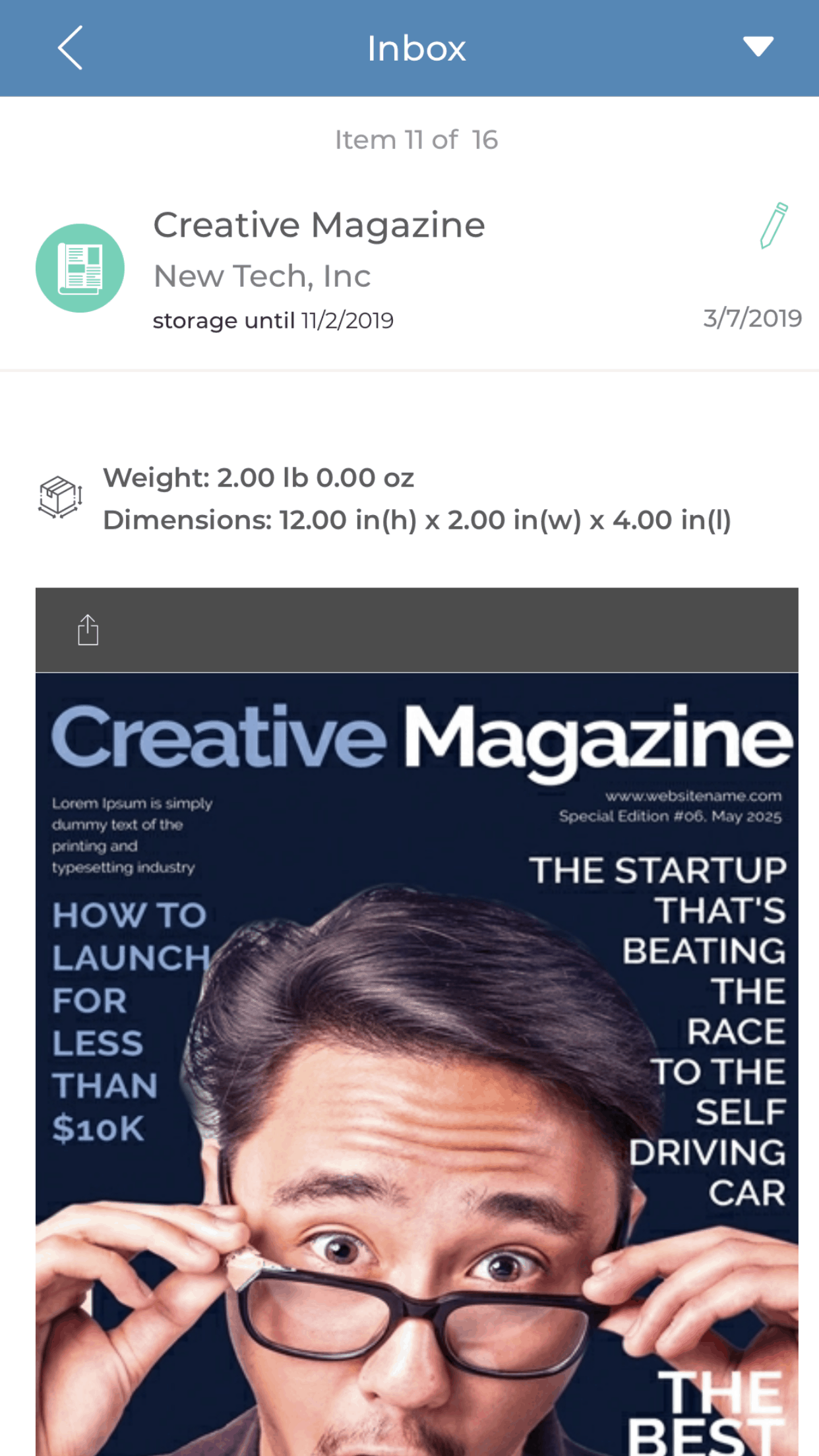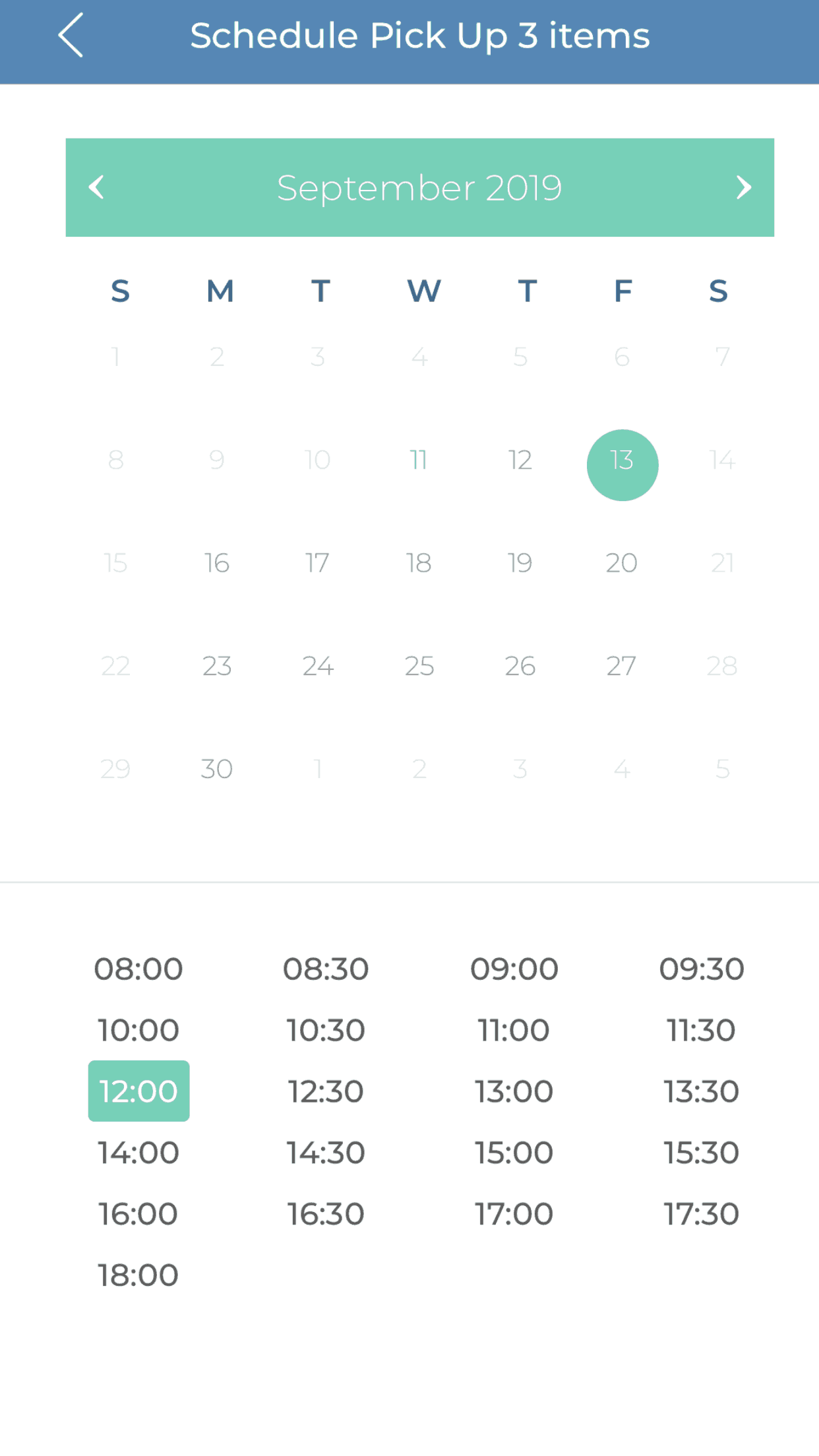 About iPostal1
iPostal1 is the leader in digital mailbox software as a service and mailroom management software. With over 2,750 virtual mailbox locations, iPostal1 is the largest digital mailbox service provider network worldwide. iPostal1 offers proven, proprietary technology that enables any mail center or business center to offer a mailbox address and mail services to customers who live anywhere.
iPostal1 marketing programs attract customers who sign up online for the virtual address or virtual office of their choice and then manage their postal mail and packages with our smartphone app or via tablet or computer. iPostal1 is the Premium Supplier of digital mailbox services for Retail Shipping Associates, the largest shipping store trade association with 7,000 member mailbox stores.
About USZoom
USZoom, LLC, the parent company to iPostal1 with home offices in Montebello, NY, has been developing digital mailbox software since 2007. USZoom also provides digital mailbox technology to business centers, colleges, and corporations.
To learn more about iPostal1 services, visit ipostal1.com.
iPostal1 Digital Mailbox Plans
Virtual Mailing Address

With Digital Mailbox for me or my family. Starting at $9.99/month.

Get a real physical street address
View and manage mail and packages remotely
Prevent mail and package theft
Protect your privacy

Virtual Business Address

With Digital Mailbox for my business.

Includes everything in Virtual Mailing Address plus:

Get mail in your business name
Upgrade your business image
Optional office building address

Virtual Office

With Digital Mailbox plus phone and fax. Starting at $39.99/month.

Includes everything in Virtual Business Address plus:

Local or toll-free phone and fax
Call forwarding and voicemail
* Plan pricing varies by Standard, Select, Premium, or Prestige mailbox locations.
iPostal1 Digital Mailbox Locations
iPostal1 mailbox locations are professionally-staffed, secure, full-service, digital mailbox locations able to receive your mail and packages and then forward, scan, recycle, shred or let you pick them up. Access your personal digital mailbox online or using our free app.
Choose a location here from our network of over 2,750 mailbox locations or view only office buildings and workspaces or discounted international forwarding locations to save up to 80% on international shipping from the U.S.
List your Shipping Store, Workspace or Mail Center address on iPostal1
Learn More