iPostal1 Digital Mailbox service now available at your local Staples store.
Get a physical mailing address at a Staples store where postal mail or parcels from any carrier are received and stored.
Easily view and manage mail in your personal Digital Mailbox via a free app or on your laptop. With just a click, forward mail, request a content scan or schedule a pickup.
See an outside image of your mail as soon as it is received.
Plans start at just $9.99 per month. Make our address your address.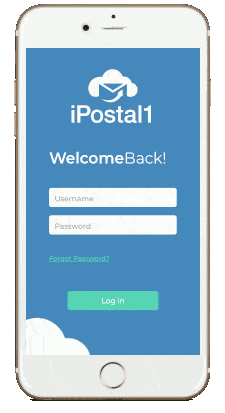 Great for business or personal use.
Business Use
Use your new address to register your business, create a more professional image, and protect your privacy. Add phone and fax to create a Virtual Office.
Small office and home businesses
Entrepreneurs and start-ups
Companies that want a presence in many markets
Personal Use
Stay connected to your mail when you're on the road. Stop worrying about porch pirates stealing your packages when you're not at home.
Individuals and families
Travelers, vacationers, RV'ers
Expats and students
iPostal1 Digital Mailbox Plans
Virtual Mailing Address

With Digital Mailbox for me or my family.

Real Street Address
Complete Digital Mailbox
Protect Your Privacy
Package Theft Solution

Virtual Business Address

With Digital Mailbox for my business.

Includes all Virtual Mailing Address features plus:

More Professional Image
Use It to Register Your Business
Optional Office Building Address

Virtual Office

With Digital Mailbox plus phone and fax.

Includes all Virtual Business Address features plus:

Local or Toll-Free Phone and Fax
Call Forwarding and Voicemail
Get started in 3 easy steps.
1. Choose a location and plan.
Choose from over 1,000 Staples store locations across the U.S. Plans start at $9.99 per month for up to 30 mail items. To add local or toll-free phone, select a Virtual Office plan.
2. File USPS Form 1583.
We make it easy to upload this one page form and 2 ID's required by the USPS in order to receive mail at your mailbox address.
3. Redirect your mail.
To receive mail at your new address, file a Change of Address form with the USPS and/or notify senders directly.
Start enjoying your Digital Mailbox service.
Receive mail & packages from any carrier. Your address is a real street address, not a PO Box, so you can receive mail and packages from the USPS, FedEx, UPS and other carriers.
View and manage your mail from anywhere. Use our free app or any computer to view an image of the outside of each mail item. With just a click, tell your mail center what to do with each item.
Forward mail & packages. On-demand or a by pre-set schedule. See real-time shipping prices. Choose the carrier and level of service that best meets your needs.
Request a scan of mail content. View a PDF in just a few hours in your digital mailbox. We open mail only when you request a mail content scan.
Recycle and shred unwanted mail. Discard unwanted mail. Shred sensitive items.
Receive calls on your own business line. Choose a Virtual Office plan to add toll-free or local phone and fax. Forward calls to any number. Listen to voice mail messages in your digital mailbox.
Schedule a pickup. If you live or work near your Staples store, you can schedule a pickup during business hours.
The best digital mailbox technology at over 1,000 Staples stores.
Best Digital Mailbox

iPostal1 is the leading digital mailbox technology company worldwide. Easy to use with more features, so you'll have a great experience using the app or your computer.

Over 1,000 Locations

Choose from over 1,000 Staples store addresses near your home or office, or in another city or state to expand your business presence to new markets.

Great Support

The Staples team will receive and manage your mail and packages. The iPostal1 Customer Support center is ready to answer your questions.
iPostal1 Digital Mailbox Plans
Virtual Mailing Address

With Digital Mailbox for me or my family.

Real Street Address
Complete Digital Mailbox
Protect Your Privacy
Package Theft Solution

Virtual Business Address

With Digital Mailbox for my business.

Includes all Virtual Mailing Address features plus:

More Professional Image
Use It to Register Your Business
Optional Office Building Address

Virtual Office

With Digital Mailbox plus phone and fax.

Includes all Virtual Business Address features plus:

Local or Toll-Free Phone and Fax
Call Forwarding and Voicemail