William Edmundson Joins iPostal1 as Senior Vice President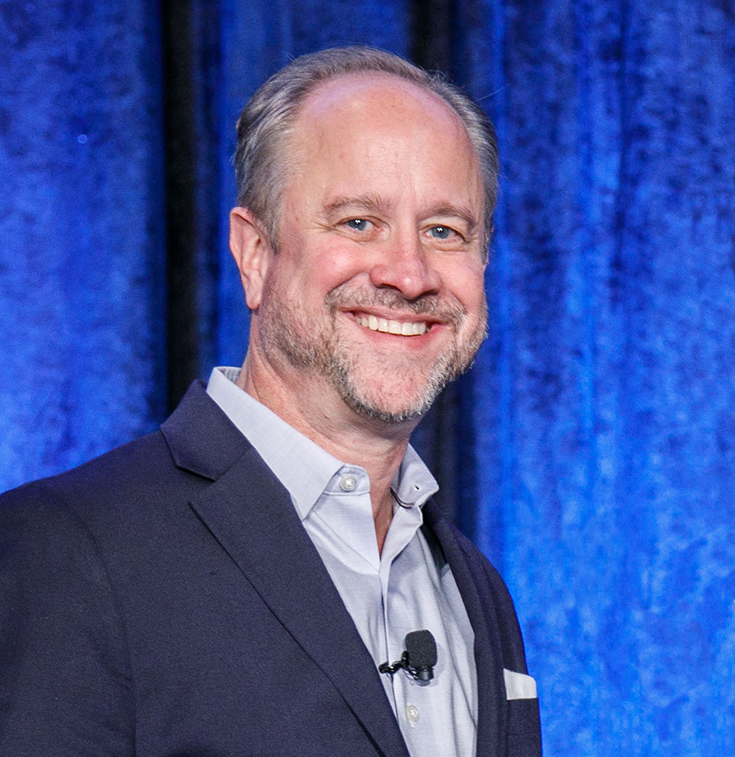 March 27, 2023
For Immediate Release
MONTEBELLO, NY - iPostal1, the leading digital mailbox provider worldwide, announced that William Edmundson has joined the executive team as Senior Vice President. In this leadership role, Edmundson's responsibilities will include leading the company's strategic growth in the flexible workspace industry.
Edmundson is in his second decade in the flexible workspace industry. He is Past Board President and is currently a Board Advisor to the Global Workspace Association (GWA). He has served as President & CEO of Abby Executive Suites, Chief Operating Officer of Office Evolution and strategic consultant to the coworking industry before joining iPostal1.
While working on a strategic review of iPostal1 and its efforts in the workspace industry, Edmundson was impressed by the company's culture, leadership and level of investment in the business. "Their industry-leading digital mailbox technology that enables customers to access their mail from anywhere with an app is perfect for how and where people work in the post-pandemic hybrid, flexible work world," said Edmundson.
According to Jones Lang LaSalle Inc (JLL), the use of flex space will climb from 3% of commercial office space pre-pandemic to 30% by 2030. "iPostal1's digital mailbox solutions allow the mail to follow workers wherever they are on any given day," he said.
"We were impressed by William's vast knowledge of the workspace industry, his deep connections and the results of his strategic consulting work for us. We are proud to have him join our team and grow our presence in the workplace industry." said Founder and CEO, Jeff Milgram.
About iPostal1
iPostal1 is the leader in digital mailbox software as a service and mailroom management software. With over 2,750 virtual mailbox locations, iPostal1 is the largest digital mailbox service provider network worldwide. iPostal1 offers proven, proprietary technology that enables any mail center or business center to offer a mailbox address and mail services to customers who live anywhere.
iPostal1 marketing programs attract customers who sign up online for the virtual address or virtual office of their choice and then manage their postal mail and packages with our smartphone app or via tablet or computer. iPostal1 is the Premium Supplier of digital mailbox services for Retail Shipping Associates, the largest shipping store trade association with 7,000 member mailbox stores.
About USZoom
USZoom, LLC, the parent company to iPostal1 with home offices in Montebello, NY, has been developing digital mailbox software since 2007. USZoom also provides digital mailbox technology to business centers, colleges, and corporations.
To learn more about iPostal1 services, visit ipostal1.com.
iPostal1 Digital Mailbox Plans
Virtual Mailing Address

With Digital Mailbox for me or my family. Starting at $9.99/month.

Get a real physical street address
View and manage mail and packages remotely
Stop mail and package theft
Protect your privacy

Virtual Business Address

With Digital Mailbox for my business.

Includes everything in Virtual Mailing Address plus:

Use it to register your business
Upgrade your business image
Optional office building address

Virtual Office

With Digital Mailbox plus phone and fax. Starting at $39.99/month.

Includes everything in Virtual Business Address plus:

Local or toll-free phone and fax
Call forwarding and voicemail
* Plan pricing varies by "Standard", "Select", "Premium", or "Prestige" mailbox locations.
iPostal1 Digital Mailbox Locations
iPostal1 mailbox locations are professionally-staffed and secure. We can receive your mail and packages and then forward, scan, recycle, shred or let you pick them up. Access your digital mailbox using our app or website.
Choose from our network of over 2,750 locations or view only office buildings and workspaces or discounted international forwarding locations to save up to 80% on international shipping from the U.S.
List your Shipping Store, Workspace or Mail Center address on iPostal1
Learn More