iPostal1 Getting to 1,000 Digital Mailbox Locations One Address at a Time
September 23, 2019
For Immediate Release
Montebello, NY - Building the largest network of Digital Mailbox providers in the world has been a big job. Participating in conferences and workshops for retail pack and ship mailbox store owners is a regular part of what we do at iPostal1. In the end, we add new mailbox locations one at a time.
Meeting mailbox store owners face to face is the best way to engage to help them understand the benefits to their business and to their mailbox customers of partnering with iPostal1.
Over the weekend of September 21-22, iPostal1 participated in a training and workshop conference in Queens, NY for retail pack and ship store owners. This was organized by PC Synergy, provider of the PostalMate POS system used by many pack and ship stores. Attendees came from as far as California.
Those seeking a basic review of how to run a successful retail pack and ship store attended an all-day Boot Camp session on Saturday offered by RS Associates, the leading trade association for the retail pack and ship store industry. iPostal1 is the RSA Premium Supplier for Digital Mailbox service.
Role of Digital Mailbox Services
While many mailbox store owners have heard about Digital Mailbox services, they may not fully understand how customers can view and manage their mail with an app or online from anywhere with just a click or how easy it is to integrate Digital Mailbox service into their store operations with software and technology from iPostal1.
By offering Digital Mailbox service, mailbox stores meet customer expectations in a digital age and increase customer loyalty.
What many mailbox stores need to appreciate is that 80% of the customers who sign up for an address at iPostal1.com live outside the local market area for that store. That's because small businesses and home-based businesses want to expand their business presence beyond their cities and states and to obtain addresses—and optionally a local or toll-free phone and fax number--in other locales.
The result is that iPostal1 sends out-of-town customers to mailbox stores who would otherwise never walk through their door.
Growing Demand for Digital Mailbox Service
Whether for personal or business use, the demand for Digital Mailbox service is growing strongly month after month. iPostal1 provides marketing and technology. The retail pack and ship stores provide real street addresses and service the customer. This partnership is benefiting thousands and thousands of businesses and families that need a business or personal mailing address and want the convenience and efficiency of managing their mail with an app or online.
As of this writing, IPostal1 has 588 Google reviews with an average rating of 4.8 out of 5 stars. The reviews below, capture beautifully how in their partnership, iPostal1 and its retail partners join forces to delight customers:
Google Review, from C.J.
I started with iPostal1 over 9 months ago and have been extremely happy with the service. It takes so long to have address changes updated with clients and now it's not a problem because no matter where I'm located, I can keep the same address. I'll never go back to using a street or POB. In addition, the people running the office I use are fabulous!
Google Review, from Deb
I have used iPostal1 for 2 companies, which requires 2 mail "boxes", for nearly a year now. Everything has worked well and as promised and as expected. When "stuff" does happen, like I cannot open a scan or I accidentally discard mail I actually want scanned, a quick email or phone call has easily fixed it all. iPostal1's virtual mail software platform combined with a great partner in Sunset Postal, the physical location that receives my mail, works wonders for me. These guys have been Great! Great service & a great product!
#1 Digital Mailbox Service Provider
The iPostal1 website now lists more than 1,000 mailing addresses, which include not only retail pack and ship stores, but also office building locations operated by co-working spaces.
Getting to 1,000 locations is the next milestone, which we will reach very soon!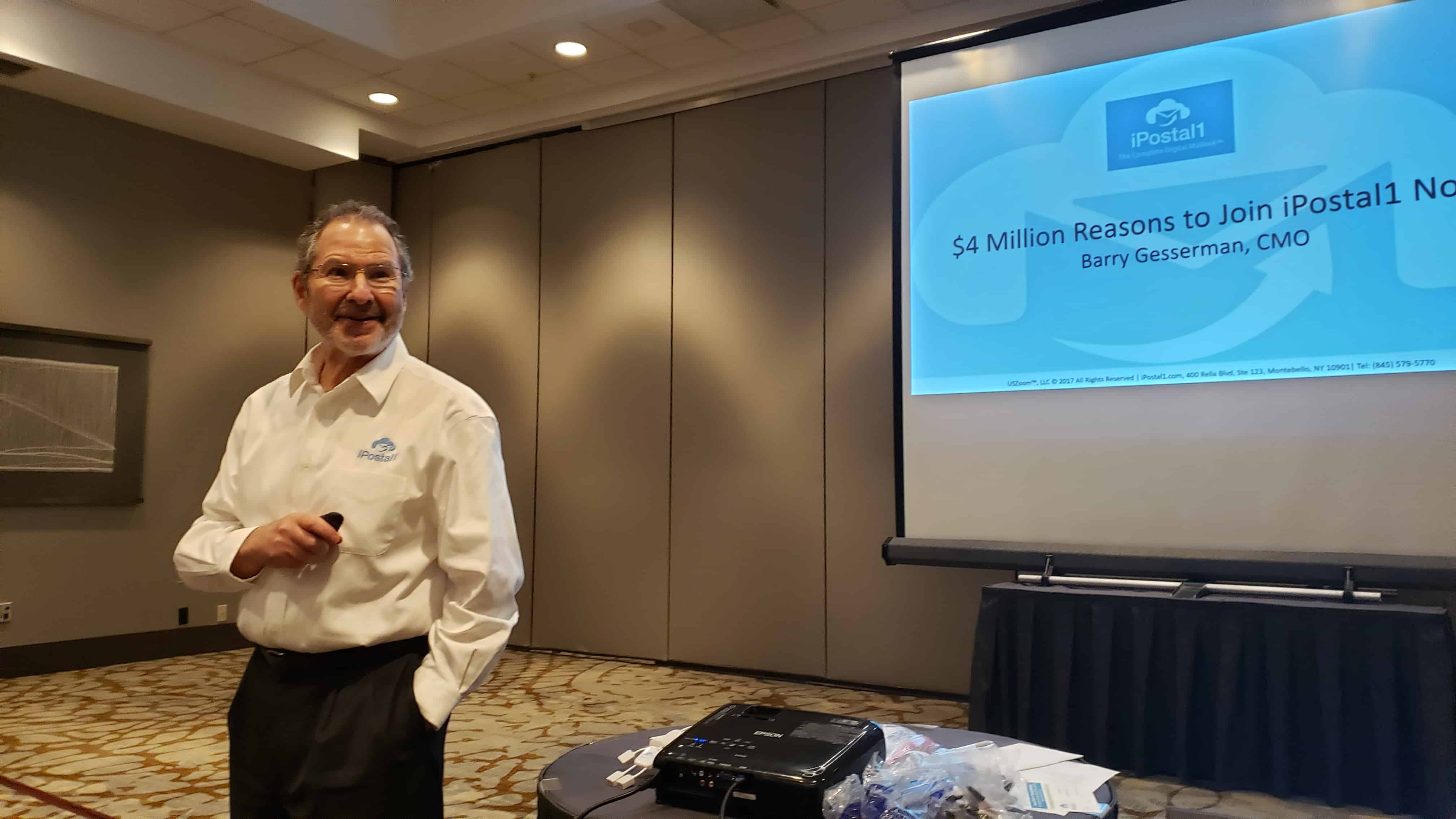 About iPostal1
iPostal1 is the leader in digital mailbox software as a service and mailroom management software. With over 1,000 virtual mailbox locations, iPostal1 is the largest digital mailbox service provider network worldwide. iPostal1 offers proven, proprietary technology that enables any mail center or business center to offer a mailbox address and mail services to customers who live anywhere.
iPostal1 marketing programs attract customers who sign up online for the virtual address or virtual office of their choice and then manage their postal mail and packages with our smartphone app or via tablet or computer. iPostal1 is the Premium Supplier of digital mailbox services for Retail Shipping Associates, the largest shipping store trade association with 7,000 member mailbox stores.
About USZoom
USZoom, LLC, the parent company to iPostal1 with home offices in Montebello, NY, has been developing digital mailbox software since 2007. USZoom also provides digital mailbox technology to business centers, colleges, and corporations.
To learn more about iPostal1 services, visit ipostal1.com.
iPostal1 Digital Mailbox Plans
iPostal1 Digital Mailbox Locations
iPostal1 mailbox locations are professionally-staffed, secure, full-service, digital mailbox locations able to receive your mail and packages and then forward, scan, recycle, shred or let you pick them up. Access your personal digital mailbox online or using our free app.
Choose a location here from our network of over 1,000 mailbox locations or view only office buildings and workspaces or discounted international forwarding locations to save up to 80% on international shipping from the U.S.
List your Shipping Store, Workspace or Mail Center address on iPostal1
Contact us