Mail Scanning Service Breakthrough
Scanning Mail Content with iPostal1 Just Got Better and Cheaper
November 25, 2019
For Immediate Release
Montebello, NY – Scanning mail content, one of the most popular on-demand services offered through iPostal1, is now better and cheaper. Customers can now purchase discount bundles to save up to 33% on each scan, while receiving a consistently high-quality, searchable PDF in his or her digital mailbox.
What is Mail Scanning?
Mail scanning enables customers to see important mail content on a timely basis, no matter where they happen to be.
Upon request, mail is opened, and the content scanned so that instead of waiting for mail to be forwarded, customers can view a PDF in their digital mailbox in just a few hours. They can download the document or store it digitally in their digital mailbox.
iPostal1 Digital Mailbox Service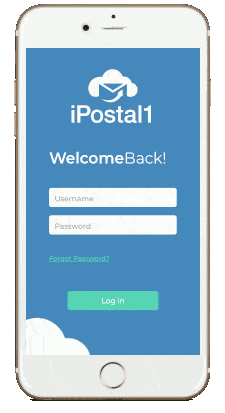 iPostal1 digital mailbox service lets customers choose a virtual mailing address for business or personal use from over 2,750 mailbox locations. When customers log in to their personal digital mailbox, they see an outside image of each mail item received, including sender information, so they always know exactly what mail is in their box.
In addition to scanning mail content, customers can also, with just a click, forward mail and packages to any address, schedule a pickup, shred or discard unwanted mail, and even deposit a check by mail.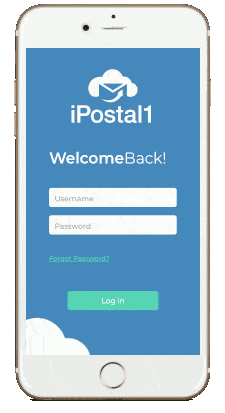 Discount Scanning and Shredding Bundles
Discount bundles are available for 5 orders (save 10% per order), 10 orders (save 20% per order) or 20 orders (save 33% per order) and may be used for any combination of scan or shred orders, with no time limit.
Customers who have created iPostal1 addresses at multiple locations may use their discount bundle with any of their locations.
New Mail Scanning Technology
New ScanFast™ mail scanning technology from iPostal1 automates the mail content scanning process and creates a high-quality, searchable PDF from any image type, in color or black and white. By automating the process, iPostal1 consistently delivers to customers a high-quality image along with significant cost savings.
iPostal1 is committed to continual innovation that improves the customer experience and delivers better value.
About iPostal1
iPostal1 is the leader in digital mailbox software as a service and mailroom management software. With over 2,750 virtual mailbox locations, iPostal1 is the largest digital mailbox service provider network worldwide. iPostal1 offers proven, proprietary technology that enables any mail center or business center to offer a mailbox address and mail services to customers who live anywhere.
iPostal1 marketing programs attract customers who sign up online for the virtual address or virtual office of their choice and then manage their postal mail and packages with our smartphone app or via tablet or computer. iPostal1 is the Premium Supplier of digital mailbox services for Retail Shipping Associates, the largest shipping store trade association with 7,000 member mailbox stores.
About USZoom
USZoom, LLC, the parent company to iPostal1 with home offices in Montebello, NY, has been developing digital mailbox software since 2007. USZoom also provides digital mailbox technology to business centers, colleges, and corporations.
To learn more about iPostal1 services, visit ipostal1.com.
iPostal1 Digital Mailbox Plans
Virtual Mailing Address

With Digital Mailbox for me or my family. Starting at $9.99/month.

Get a real physical street address
View and manage mail and packages remotely
Prevent mail and package theft
Protect your privacy

Virtual Business Address

With Digital Mailbox for my business.

Includes everything in Virtual Mailing Address plus:

Get mail in your business name
Upgrade your business image
Optional office building address

Virtual Office

With Digital Mailbox plus phone and fax. Starting at $39.99/month.

Includes everything in Virtual Business Address plus:

Local or toll-free phone and fax
Call forwarding and voicemail
* Plan pricing varies by Standard, Select, Premium, or Prestige mailbox locations.
iPostal1 Digital Mailbox Locations
iPostal1 mailbox locations are professionally-staffed, secure, full-service, digital mailbox locations able to receive your mail and packages and then forward, scan, recycle, shred or let you pick them up. Access your personal digital mailbox online or using our free app.
Choose a location here from our network of over 2,750 mailbox locations or view only office buildings and workspaces or discounted international forwarding locations to save up to 80% on international shipping from the U.S.
List your Shipping Store, Workspace or Mail Center address on iPostal1
Learn More