How to Stop Porch Pirates from Stealing Your Packages
iPostal1 Offers 2,750 Secure Locations for Package Delivery and Pickup!
August 3, 2021
For Immediate Release
Montebello, NY - Consumers spent $861 billion online with U.S. retailers in 2020, up a whopping 44% according to Digital Commerce 360. While the pandemic and the closure of retail shopping locations drove this increase, the dramatic increase in online shopping is likely here to stay.
More online shopping means more packages sitting on front porches and with more people returning to work, more porch piracy.
Who will receive your packages when you are at the office? How will you protect your deliveries?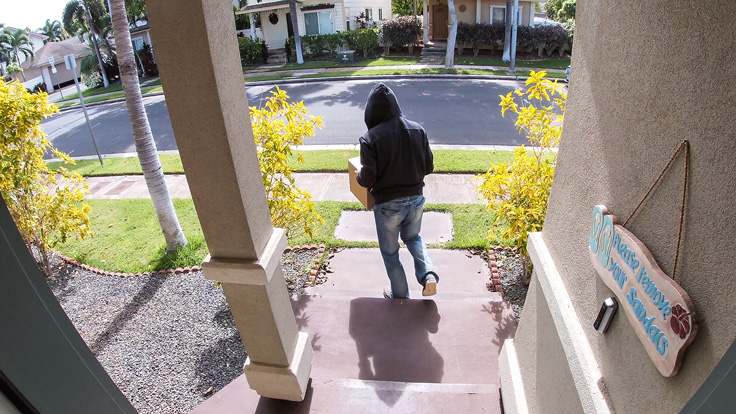 Who Should Worry about Porch Pirates?
Just about everyone should be concerned about porch pirates! Two out of five Americans claim to have been victims of a package theft at some point (Security.org, 2020).
From New York City, where 90,000 packages disappear each day (NYT 2019), to California, the state with the worst package theft (Campus Safety Magazine, 2020), porch piracy is a much too frequent occurrence.
Annual losses due to package theft hit $5.4 billion, or $157 per package, according to a report in Yahoo! Money, and will only go higher.
Don't Count On the Police to Solve the Problem
Police arrest fewer than 10 percent of criminals involved in package theft (City Journal, 2020). Georgia, Michigan, South Carolina, Texas, and California are among states that have taken legal action to stop porch piracy but even there, package theft is low on the list of police priorities these days.
Standard Remedies: Expensive, Inconvenient, Ineffective, or Invasive
Commonly suggested remedies include security cameras, having neighbors keep an eye out, delivering packages to friends or family who are at home, paying extra for insurance, allowing delivery people inside the home, and renting a PO box. However, these remedies are expensive, inconvenient, unreliable, good only after the fact, or invasive. With a PO box, you can receive deliveries only from the USPS, not FedEx or UPS.
iPostal1 Porch Piracy Solution
iPostal1 offers a solution to the porch piracy problem: 2,750 secure, convenient package pickup locations at professional retail pack-and-ship stores or co-working spaces in office buildings where shoppers can send their online purchases.
Once you choose your mailbox location, you can receive packages from FedEx, UPS, USPS, or other carriers, sent from any U.S. online retailer. You can receive all your packages and even your postal mail at a single location!
Think of this service as your personal secure parcel mailbox where you can pick up your packages during business hours whenever convenient for you or easily forward your mail or packages to any U.S. address.
Plans start as low as $9.99 per month for up to 30 mail items – any combination of letters or packages.
Your Complete Digital Mailbox for Mail and Packages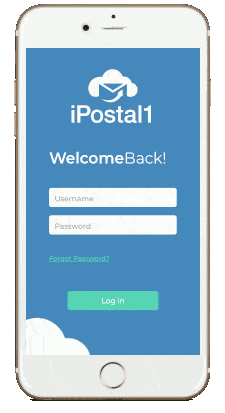 When you sign up with iPostal1, you get your own personal digital mailbox to use for both mail and packages. You will receive a notification and can see your new mail items as soon as they are received! You can use an app or go online to see an image of the outside of your mail item.
Then with a click or a tap, you can schedule a pickup, forward mail or packages to any address, request that mail content be scanned to a PDF, and shred or discard unwanted mail.
The iPostal1 Virtual Package Mailbox™ solution beats a package delivery locker or other package theft solutions that are limited to one carrier or to one online retailer.
All mail and package locations are powered by iPostal1 digital mailbox technology.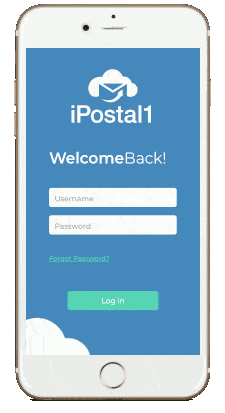 Stop Worrying About How to Beat Porch Pirates
Fox News reports that 47% think package theft ruins the season of giving. But it does not have to be that way, and consumers do not have to invest in expensive security solutions or camera systems for their homes.
Porch pirate protection is easy. You can get a virtual parcel mailbox all your own from iPostal1 and stop worrying about parcel theft during the holidays and throughout the year.
About iPostal1
iPostal1 is the leader in digital mailbox software as a service and mailroom management software. With over 2,750 virtual mailbox locations, iPostal1 is the largest digital mailbox service provider network worldwide. iPostal1 offers proven, proprietary technology that enables any mail center or business center to offer a mailbox address and mail services to customers who live anywhere.
iPostal1 marketing programs attract customers who sign up online for the virtual address or virtual office of their choice and then manage their postal mail and packages with our smartphone app or via tablet or computer. iPostal1 is the Premium Supplier of digital mailbox services for Retail Shipping Associates, the largest shipping store trade association with 7,000 member mailbox stores.
About USZoom
USZoom, LLC, the parent company to iPostal1 with home offices in Montebello, NY, has been developing digital mailbox software since 2007. USZoom also provides digital mailbox technology to business centers, colleges, and corporations.
To learn more about iPostal1 services, visit ipostal1.com.
iPostal1 Digital Mailbox Plans
Virtual Mailing Address

With Digital Mailbox for me or my family. Starting at $9.99/month.

Get a real physical street address
View and manage mail and packages remotely
Prevent mail and package theft
Protect your privacy

Virtual Business Address

With Digital Mailbox for my business.

Includes everything in Virtual Mailing Address plus:

Get mail in your business name
Upgrade your business image
Optional office building address

Virtual Office

With Digital Mailbox plus phone and fax. Starting at $39.99/month.

Includes everything in Virtual Business Address plus:

Local or toll-free phone and fax
Call forwarding and voicemail
* Plan pricing varies by Standard, Select, Premium, or Prestige mailbox locations.
iPostal1 Digital Mailbox Locations
iPostal1 mailbox locations are professionally-staffed, secure, full-service, digital mailbox locations able to receive your mail and packages and then forward, scan, recycle, shred or let you pick them up. Access your personal digital mailbox online or using our free app.
Choose a location here from our network of over 2,750 mailbox locations or view only office buildings and workspaces or discounted international forwarding locations to save up to 80% on international shipping from the U.S.
List your Shipping Store, Workspace or Mail Center address on iPostal1
Learn More