The Digital Mailbox is a Game Changer
The digital mailbox has redefined postal mail service.
Since 2007, iPostal1 has provided hundreds of thousands of customers with mailing addresses and with the technology to view and manage their postal mail and packages digitally from anywhere, at any time, with an app or online.
In the future, millions will obtain a digital mailbox for business or personal use and experience the freedom, convenience, and new possibilities digital mailboxes bring.
The Digital Divide
The USPS and postal systems around the world were conceived in a pre-digital age, which required that mail recipients live or work at or near their mailing address. The system was designed to do one thing: drop off mail at a delivery address—a home, a business, an apartment, or a PO Box—to be retrieved by its recipient.
Digital technology enables an entirely new way to utilize a mailing address and manage postal mail. A digital mailbox does not require that you be tethered to a mailing address and retrieve mail in person.
You choose a mailing address, either close by or far away, and direct senders to send mail and packages there.
You are alerted by email or push notification when new mail arrives and can view the outside of every mail item in your personal digital mailbox inbox, including sender information. You know what mail is in your digital mailbox and can have your mail items forwarded, scanned, discarded, shredded—and yes, even held for pickup.
New Possibilities
Flexible mail forwarding supports mobility
If you're taking an extended vacation, traveling part-time, driving a truck long-haul, living in an RV, or working abroad, a digital mailbox provides a flexible, hassle-free, and dependable way to view and forward your mail and packages.
While the USPS has mail forwarding capabilities, it was designed primarily for people who move or are away for an extended period. Even then, forwarding is only to one address, and it takes days for mail to reach you.
If you are away for just a week or two at a time, the only real options are to request that the post office hold your mail or have a friend or family retrieve it for you. Either way, you are out of touch with your mail and may be delayed seeing important, time-sensitive documents.
Digital mailbox service enables a degree of control and level of customization beyond anything a traditional mailbox system can offer.
You can forward mail on demand, to any address.
Letters or packages may be consolidated to save on shipping.
When traveling, you can schedule forwarded mail to arrive after you reach your destination.
With iPostal1 digital mailbox service, you can even see real-time shipping prices for different carriers and levels of service, so you can pick the option that best meets your budget and urgency.
Many renters move frequently, especially those under 30. Each move requires notifying all your senders, filing a form with the local post office, and changing your address on many documents.
With a digital mailbox address, you can keep the same mailing address no matter where you live and manage your mail remotely.
What a time-saver and stress-reducer!
Content scanning to view urgent mail
Suppose you see a letter or document in your digital mailbox that can't wait to be forwarded. No problem. Have your mail center scan the contents and deliver a PDF to your digital mailbox. You will soon be able to view it, then store it or download it.
With iPostal1, mail is opened and scanned only when you make a scan request.
Reduce paper clutter
Most people dread opening their mailbox, not just because of bills, but also because of the volume of junk mail cluttering their lives. With a digital mailbox you can easily request that unwanted mail be discarded or recycled and never have to deal with it.
You can request a scan of important and sensitive mail, and then request that the original letter be shredded. Now you have a digital version to store in a folder in your digital mailbox or download to store wherever you please. Say goodbye to paper cluttering up your space.
Digital Mailbox vs. PO Box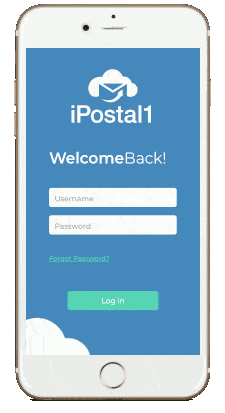 22 million people have a PO Box with the USPS near their home or office. The problem is that they must get in their cars and drive to the post office to pick up mail and packages—or to find their postal box empty.
It is inconvenient and disruptive to go to the post office every day, and it is a colossal waste of time to arrive and find no mail.
However, with a digital mailbox you always know exactly what mail you have received and can plan to pick up your mail when it will be most productive to do so. iPostal1 offers over 2,750 mail address locations at retail pack and ship stores and coworking spaces in professional office buildings, so chances are there is a location near you.
And if for whatever reason you can't get to your mailbox, you can simply arrange to have mail forwarded or scanned. With a digital mailbox you get the benefits of a PO Box but with added convenience and time savings.
With an iPostal1 digital mailbox you always get a real street address, and you can receive package deliveries from any carrier including USPS, UPS, FedEx, and DHL.
And if you start a home business, you can use a digital mailbox address to upgrade your image, protect your privacy, or even register your new business.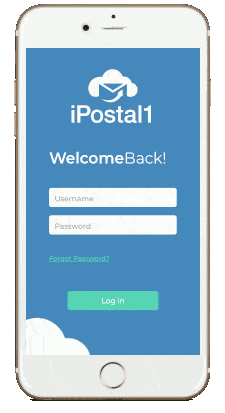 Now You Know
Most people have not yet heard about digital mailboxes, but they will. In the meantime, now you know how digital technology has dramatically enhanced the postal mail experience and created many new possibilities.
As a pioneer and leader in the digital mailbox industry, our mission at iPostal1 is to ensure that our digital mailbox solutions continue to provide a superior way for people to receive and manage mail and packages wherever life takes them.
iPostal1 Digital Mailbox Plans
Virtual Mailing Address

With Digital Mailbox for me or my family. Starting at $9.99/month.

Get a real physical street address
View and manage mail and packages remotely
Prevent mail and package theft
Protect your privacy

Virtual Business Address

With Digital Mailbox for my business.

Includes everything in Virtual Mailing Address plus:

Get mail in your business name
Upgrade your business image
Optional office building address

Virtual Office

With Digital Mailbox plus phone and fax. Starting at $39.99/month.

Includes everything in Virtual Business Address plus:

Local or toll-free phone and fax
Call forwarding and voicemail
* Plan pricing varies by Standard, Select, Premium, or Prestige mailbox locations.
iPostal1 Digital Mailbox Locations
iPostal1 mailbox locations are professionally-staffed, secure, full-service, digital mailbox locations able to receive your mail and packages and then forward, scan, recycle, shred or let you pick them up. Access your personal digital mailbox online or using our free app.
Choose a location here from our network of over 2,750 mailbox locations or view only office buildings and workspaces or discounted international forwarding locations to save up to 80% on international shipping from the U.S.
List your Shipping Store, Workspace or Mail Center address on iPostal1
Learn More