What is a Digital Mailbox?
A digital mailbox enables mail recipients to receive postal mail and packages at the remote mailing address of their choice and then view and manage their mail with a smartphone or from a computer. A digital mailbox may be for personal or business use.
Why Get a Digital Mailbox?
A key benefit of digital mailboxes is that your mailing address no longer needs to be near where you live or work, since you can easily manage all your mail items from anywhere, 24/7.
With a digital mailbox, you will not have to call to find out what mail is in your box, make unnecessary trips to check your physical mailbox only to find it empty, or wait for someone to forward your mail on a fixed schedule to a fixed address.
The beauty of a digital mailbox is that you are in control and can request actions on your mail on-demand using an app or online.
How Does a Digital Mailbox Work?
If you are not familiar with digital mailboxes, do not feel bad. You are not alone. But that will soon change, as awareness and trial of this new way to manage postal mail and packages is dramatically expanding in 2021.
A digital mailbox has two critical elements: the technology that powers the digital features and the address or network of addresses that serve as remote mailing addresses.
The best digital mailbox technology seamlessly connects you, the mail recipient, with the mail center receiving and handling your mail.
The mail recipient views an outside image of the mail or package with an app or online, then communicates with a few taps or clicks what to do with each piece of mail: forward, scan mail content, hold for pickup, discard, or shred. The mail center then performs the tasks requested.
A digital mailbox from iPostal1, the industry leader, also offers enhanced features like real-time shipping prices and the ability to consolidate multiple mail items into one package to save on shipping.
Digital Mailbox Providers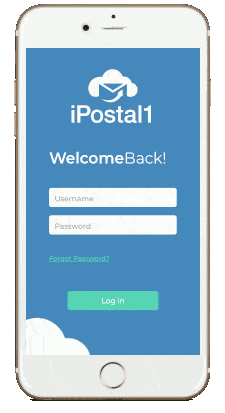 The number and type of addresses available to digital mailbox users vary greatly by digital mailbox provider. Some providers offer only one address and others just a few, while providers like iPostal1 have a network of over 2,750 locations in the U.S. and in other countries.
Not all digital mailbox locations are real street addresses, so you may not be able to receive packages from every carrier or use your address to register your business. However, iPostal1 mail locations at professional retail pack and ship stores and at coworking spaces in office buildings are all real street addresses.
When you look under the hood of a digital mailbox service, there are a lot of moving parts that come into play. A unique mailbox number is assigned to each recipient and a unique mail number to each mail item. This guarantees that your mail items are digitally inserted into the correct digital mailbox and that the correct mail item is pulled when your requested task is performed.
The best digital mailbox providers create a complete history with date and time stamp from mail receipt to delivery.
While the technology and the address locations are the building blocks of a digital mailbox network, it is the people behind it that make the difference. Providing great service at the mail center is critical so that you see your mail the day it arrives and so that your task requests are processed promptly. Customer service from the digital mailbox provider is also particularly important.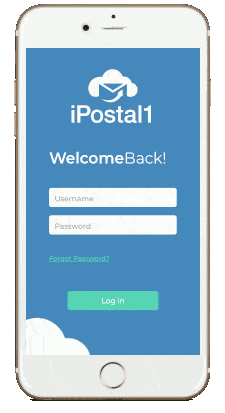 Getting a Digital Mailbox
If getting a digital mailbox sounds right for you and you are wondering how you get started and pay for the service, here are two things you need to know:
Digital mailbox plans run month to month or annually, with automatic renewal. You provide your credit card or may have the option to use your PayPal account.
To receive mail, you will need to complete and file the one-page Form 1583 that is required by the USPS for all U.S. addresses. This is needed to verify your identity and authorize the USPS to deliver mail on your behalf to the staff at your chosen address location.
We manage so much of our lives digitally and have come to rely on apps for almost everything; it is little wonder that a digital mailbox to manage mail and packages is now available.
iPostal1 Digital Mailbox Plans
Virtual Mailing Address

With Digital Mailbox for me or my family. Starting at $9.99/month.

Get a real physical street address
View and manage mail and packages remotely
Stop mail and package theft
Protect your privacy

Virtual Business Address

With Digital Mailbox for my business.

Includes everything in Virtual Mailing Address plus:

Use it to register your business
Upgrade your business image
Optional office building address

Virtual Office

With Digital Mailbox plus phone and fax. Starting at $39.99/month.

Includes everything in Virtual Business Address plus:

Local or toll-free phone and fax
Call forwarding and voicemail
* Plan pricing varies by "Standard", "Select", "Premium", or "Prestige" mailbox locations.
iPostal1 Digital Mailbox Locations
iPostal1 mailbox locations are professionally-staffed and secure. We can receive your mail and packages and then forward, scan, recycle, shred or let you pick them up. Access your digital mailbox using our app or website.
Choose from our network of over 2,750 locations or view only office buildings and workspaces or discounted international forwarding locations to save up to 80% on international shipping from the U.S.
List your Shipping Store, Workspace or Mail Center address on iPostal1
Learn More