Do You Really Need a USPS PO Box? Not Anymore!
How you receive your mail and packages isn't as clear-cut as it once was. Consider the following list of all too common mail challenges:
You need a safer and more private place to receive mail items than your home mailbox.
You run a small business from home and don't want to expose your home address to the public.
Your family rummages through all your business mail in order to find the one piece that's for them, occasionally mistaking an important business letter for junk mail and discarding it.
You receive lots of mail and don't want to be greeted by an avalanche of mail when you open your mailbox.
You don't want to worry about mail accumulating when you go ovacation. You travel frequently and don't want to rely on neighbors holding your mail while you're away.
Your mail can be delivered to another location. But where?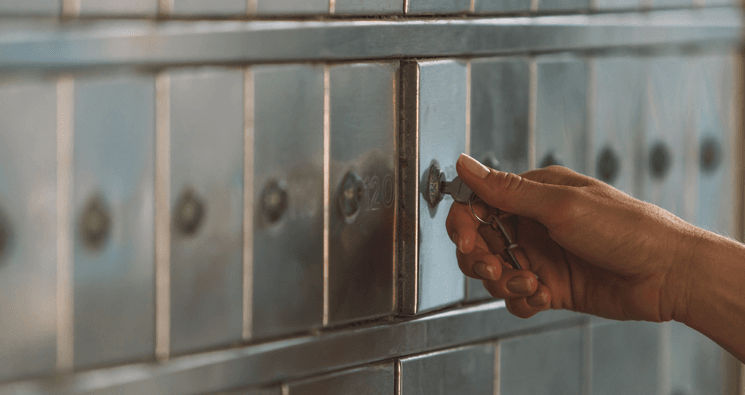 What Are PO Boxes?
USPS PO boxes are lockable mail boxes located on US Post Office premises. Just about anyone can rent a USPS post office box to use as a mailing address for correspondence or to receive packages, if the packages are sent via the USPS rather than other parcel carriers.
Now, instead of your mail being delivered to your home or business, it is received and securely stored at the US Post Office until you're ready to get it.
No misplaced or lost mail, no frustration, almost no hassle!
How to Use a USPS PO Box
Using a USPS PO Box is very simple. You visit your post office location and pick up any mail waiting for you in your PO box.
While the USPS PO box rental cost is not unreasonable, your mailbox comes with an additional cost. You need to go or to send someone to check your PO box every day and sometimes, there isn't even mail inside it!
You must make sure your box doesn't become overfilled or you will need to go during business hours to collect your additional mail from USPS personnel.
A USPS PO box offers you an alternate but far-from-ideal destination for your mail, considering its drawbacks.
Why Virtual Options Are Better
Fortunately, iPostal1 provides a much better way to receive and safely store your mail remotely. An iPostal1 virtual PO box has many advantages over a standard PO box.
Save Time
The biggest advantage is that your mail is received at one of over 2,750 professionally staffed mail centers that are all equipped with iPostal1 digital mailbox technology, which permits you to view and manage your mail items, 24/7 from anywhere, with our smartphone app or online.
So, no more wasted trips to the post office to check for mail! That's a huge time savings.
Enjoy Greater Flexibility
An iPostal1 virtual PO box gives you control. Not only can you view and manage mail items anywhere, anytime, you can forward, open and scan, discard mail with our app or online.
Request a scan, and you receive a PDF of your mail content in your digital mailbox inbox, and which is stored in the cloud for easy access any time or anywhere.
None of this functionality is available from a standard PO box.
Get a Real Street Address
Unlike a standard PO box, an iPostal1 virtual PO box has a real physical street address so you can receive packages from any carrier, including UPS and FedEx.
Even though you don't live there, you can receive any kind of correspondence including packages, business mail, and personal mail.
Forward Your Mail and Packages Anywhere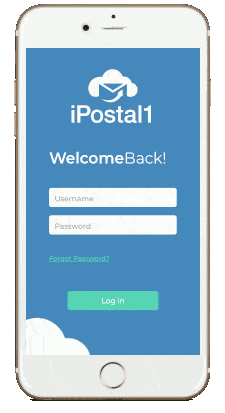 Receive your mail and packages from any carrier at the secure mailbox location you've selected. Then use our free app or go online to view and forward your mail items with the carrier and delivery speed that best meets your needs and budget.
You will also be able to view real-time shipping prices.
Register Your Business
In many locales, you can register a business using virtual PO boxes with street addresses, which you cannot do with a standard PO box address.
You can even add a local phone and fax line to your virtual PO box address to create a low-cost virtual office presence.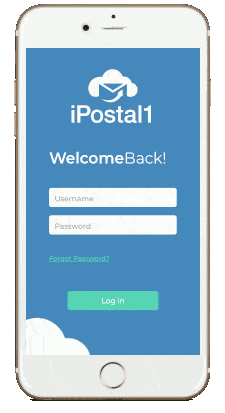 Conclusion
You have choices that did not exist in the past. A USPS PO box is no longer your only option, and virtual PO boxes are the most popular alternative.
Of course, you can still make daily trips to the post office, if you like doing that.
However, you can opt to use 21st century technology, viewing and managing all your mail items from your smartphone or computer.
Be honest. Wouldn't you really prefer to deal with your mail on your terms?
Virtual PO Box Plans
Virtual Mailing Address

With Digital Mailbox for me or my family. Starting at $9.99/month.

Get a real physical street address
View and manage mail and packages remotely
Prevent mail and package theft
Protect your privacy

Virtual Business Address

With Digital Mailbox for my business.

Includes everything in Virtual Mailing Address plus:

Get mail in your business name
Upgrade your business image
Optional office building address

Virtual Office

With Digital Mailbox plus phone and fax. Starting at $39.99/month.

Includes everything in Virtual Business Address plus:

Local or toll-free phone and fax
Call forwarding and voicemail
* Plan pricing varies by Standard, Select, Premium, or Prestige mailbox locations.
Virtual PO Box Locations
iPostal1 virtual PO box locations are professionally-staffed, secure, full-service, digital mailbox locations. Each is a real street address, not a PO box, and can receive your mail and packages and then forward, scan, recycle, shred or let you pick them up. Access your personal digital mailbox online or using our free app.
Choose a virtual PO box location here from our network of over 2,750 locations or view only office buildings and workspaces or discounted international forwarding locations to save up to 80% on international shipping from the U.S.
List your Shipping Store, Workspace or Mail Center address on iPostal1
Learn More