5 Advantages of Virtual PO Boxes
Why a Virtual PO Box is Better Than a Standard PO Box
You don't need to waste any more time on trips to the post office to check for mail. Now, you can go online and see when you've got mail and who it is from. Using Digital Mailbox technology, a feature of a Virtual PO Box, you can scan, recycle or forward your mail anywhere you want.
If you live or work near your virtual post office, you can still go by to pick your mail up.
Here are five advantages of virtual PO boxes vs. standard PO boxes: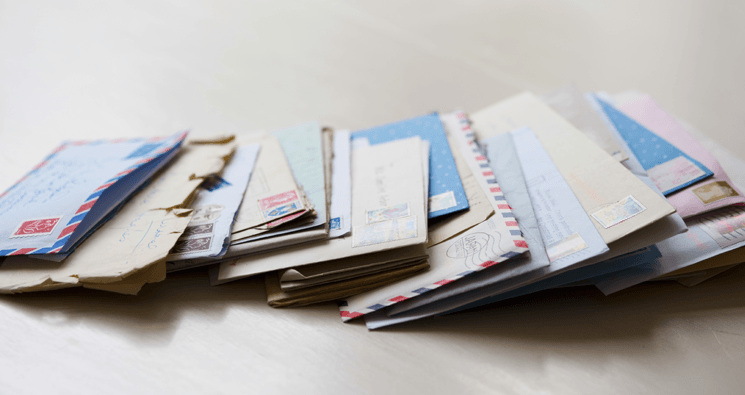 Advantage #1: No Wasted Trips to the Post Office
With virtual PO boxes, there's no need to waste time driving to see what's in your mailbox. You'll get an email or app notification and know what's in your box as soon as it is received.
I know, who needs one more thing to check online? But this is different since it actually saves you time and you get notified – so there is nothing that you have to remember to do.
Advantage #2: Your Virtual PO Box Gives You More Control
Using digital mailbox technology, you can view and manage mail and packages from anywhere, 24/7, with a free app or go online. Forward, open and scan, discard mail with a tap or a click. Request a scan of mail content to receive a PDF right in your personal digital mailbox inbox within hours of delivery.
Store documents and letter content in the cloud for easy access any time or anywhere.
Advantage #3: You Have a Real Physical Street Address
Because your Virtual PO Box physical address is like a post office box with a real street address not a standard PO box address, you can receive packages from any carrier, including UPS and FedEx, at a secure location that is a Certified Mail Receiving Agency (CMRA), authorized by the USPS to receive your mail.
Even though you don't live there, you can receive any kind of correspondence including packages, business mail, and personal mail. It's also a great way to avoid junk mail!
Advantage #4: Forward Your Mail and Packages Anywhere
Life has become very dynamic. No longer do people live in the same house or work at the same job for decades. Where you live and work will change, but virtual PO boxes will enable you to consistently forward your mail and packages anywhere, anytime. Of course, there's a huge advantage to not having to change your address every single time you move your home or relocate your growing business.
Always on the move, we can easily find ourselves in a constant follow me, catch me if you can relationship with our postal mail. But since we know where we're going to be, we can arrange to have our mail and packages follow us before we even leave.
Some virtual PO boxes even show real-time shipping prices for different carriers or levels of service, so you can select a shipping method that matches your needs and budget.
Advantage #5: Use Your Virtual PO Box as a Business Address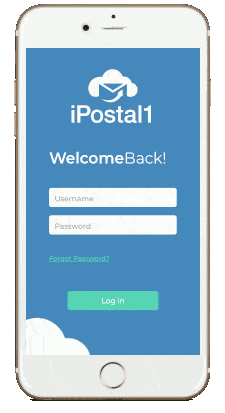 Combine professionalism with convenience. Your clients will virtually always know your mailing address for business, and you'll know as soon as they correspond. Think of all those letters crossing in the mail, delays in critical communications due to travel, missing important deadlines and opportunities. Now, that'll be a thing of the past!
In many locales, you can register a business using a virtual PO boxes with street addresses, which you cannot do with a standard PO box address.
And this is amazing! You can even add a local phone and fax line to you Virtual PO Box address to create a low-cost virtual office presence.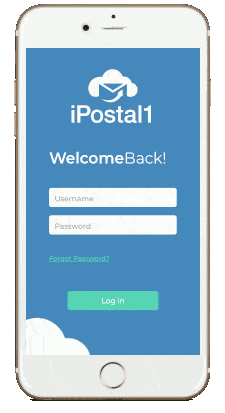 Conclusion
Time is of the essence and most businesses can't afford to waste any. If your mailbox is not at your fingertips, if you have to wait to check it, if it depends on schedules of mail carriers, or if you have to physically get there, then opportunities are slipping through your fingers.
Nothing came of that correspondence years ago, but communication has evolved beyond recognition since then. It's important to take advantage of all the cutting-edge technology that is currently available, especially when it's readily available, affordable, and easy to use.
Setting up a Virtual PO Box with iPostal1 is fairly straightforward. The process only takes a few minutes and is pain-free!
Here is how to get started:
Choose an iPostal1 plan. Plans start as low as $9.99 per month. Although we offer customers variety of optional features, our basic plans are simple and consistent across all locations, so it's easy to choose a plan based on the quantity of mail you receive and whether you want to include a local phone and fax.
Choose a Virtual PO Box address from one of our over a 2,750 real street addresses. Your mailbox could be down the road or on the other side of the world. You can file a change of address form with your local post office so that all your first-class mail will be forwarded to your Virtual PO Box or if you prefer, you can provide your address directly to specific senders.
You can pay by credit card or PayPal, whichever is more convenient for you.
After signing up, you receive a personal mailbox number and instructions on how to upload the simple, one-page Form 1583 required by the USPS authorizing your mail center to receive mail on your behalf. You'll need to submit two forms of ID. We do a lot to facilitate form preparation.
Virtual PO Box Plans
Virtual Mailing Address

With Digital Mailbox for me or my family. Starting at $9.99/month.

Get a real physical street address
View and manage mail and packages remotely
Prevent mail and package theft
Protect your privacy

Virtual Business Address

With Digital Mailbox for my business.

Includes everything in Virtual Mailing Address plus:

Get mail in your business name
Upgrade your business image
Optional office building address

Virtual Office

With Digital Mailbox plus phone and fax. Starting at $39.99/month.

Includes everything in Virtual Business Address plus:

Local or toll-free phone and fax
Call forwarding and voicemail
* Plan pricing varies by Standard, Select, Premium, or Prestige mailbox locations.
Virtual PO Box Locations
iPostal1 virtual PO box locations are professionally-staffed, secure, full-service, digital mailbox locations. Each is a real street address, not a PO box, and can receive your mail and packages and then forward, scan, recycle, shred or let you pick them up. Access your personal digital mailbox online or using our free app.
Choose a virtual PO box location here from our network of over 2,750 locations or view only office buildings and workspaces or discounted international forwarding locations to save up to 80% on international shipping from the U.S.
List your Shipping Store, Workspace or Mail Center address on iPostal1
Learn More