iPostal1 Experiences Accelerating New Customer Growth
Doubling Customer Service Team in Response to Increased Call Volume
July 8, 2020
For Immediate Release
Montebello, NY – The rate of new customer growth at iPostal1 has more than doubled in recent months, leading to the expansion of the workforce in key departments. Most significantly, the company will double the Customer Service team at its New York offices and add call response capability in additional locations to accommodate international customers in a wide range of time zones.
Managing growth is a critical area for any young company, as surging demand often challenges a company's capacity to scale its service offerings. Fortunately, iPostal1 has a Digital Mailbox technology platform that was designed to scale as the business grows. However, as the number of customers increases, so does the volume of calls and emails to the Customer Service team.
With everything people must deal with these days, concerns about receiving and managing important postal mail and packages is yet another worry to add to the list. However, people with an iPostal1 Digital Mailbox have a ready-to-go solution for this problem.
The 3 Factors Driving Accelerating iPostal1 Growth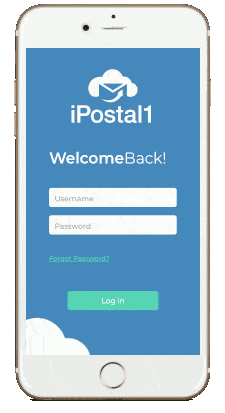 Virtual is the new reality

Digital mailbox service made perfect sense when iPostal1 launched in 2015, and it makes even more sense in today's environment. We manage so much of our daily lives with an app or our laptops, why not our postal mail and packages?

As behaviors modify to include more virtual experiences, trends in Zoom meetings, shopping for groceries online, and telemedicine are exploding. The practicality and convenience of doing more via technology is unstoppable, so it should be no surprise that adoption of Digital Mailbox services is exploding as well.

The advantages of managing your mail and packages from your cellphone 24/7, receiving just what you want, when and where you want it, is the new expectation that an iPostal1 Digital Mailbox delivers.

Awareness is increasing

As the leader in Digital Mailbox services worldwide, iPostal1 has the resources and expertise not only to find the people currently searching for Digital Mailbox services, but also to build wider awareness of the existence and benefits of its service.

iPostal1 has increased its investment in Internet advertising and SEO and expanded its marketing footprint into broader-reach media. The company was recently featured on Worldwide Business with kathy Ireland®, which millions saw on the Fox Business Network and Bloomberg Television Europe, Latin America and Asia Pacific.

A compelling value proposition

With over 2,750 mail center locations in the U.S. and other countries, industry-leading Digital Mailbox technology, and monthly mailbox fees starting at $9.99, iPostal1 offers a compelling value proposition.

Users direct their mail and packages to their new iPostal1 address and receive an email alert or smartphone notification when they have new mail. They can view an image of the outside of each mail item in their personal Digital Mailbox with an app or their laptop.

Then, with just a few clicks, they can request that mail be forwarded, opened and scanned, discarded, shredded, or can schedule a pickup. They can even deposit checks by mail.

For business users, iPostal1 provides ease of use, immediacy, and control, along with a real street address to register their business, secure package delivery, and the privacy of an alternative address and phone number.
Why Great Customer Service is an iPostal1 Priority
Managing people's mail and packages is a responsibility that iPostal1 takes very seriously. When a customer or any one of its nearly 2,750 mail center locations needs a question answered or an issue resolved, the response needs to be timely and effective. To keep pace with the growing volume of requests for support, iPostal1 is quickly moving to double the number of Customer Service representatives in its New York home office.
iPostal1 made a commitment at its launch to be reachable by email, phone, and chat so that customers and mail centers can choose the most effective method of communicating. The Company created a Customer Dashboard so that all information necessary to manage a customer's account is easily accessible.
With more customers in different time zones, including international customers, offering expanded hours of support is the next objective.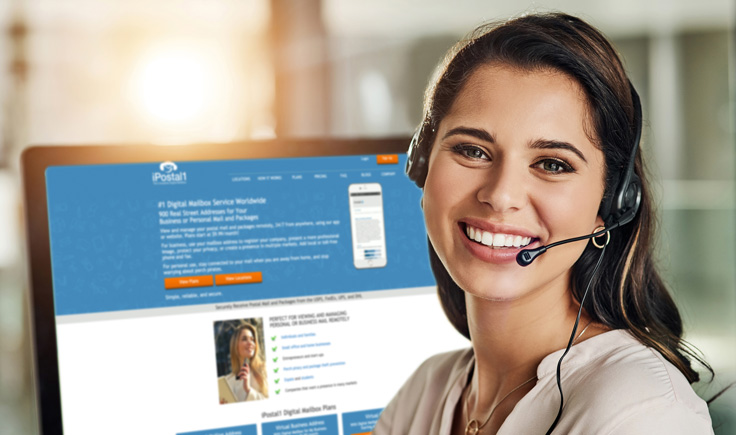 About iPostal1
iPostal1 is the leader in digital mailbox software as a service and mailroom management software. With over 2,750 virtual mailbox locations, iPostal1 is the largest digital mailbox service provider network worldwide. iPostal1 offers proven, proprietary technology that enables any mail center or business center to offer a mailbox address and mail services to customers who live anywhere.
iPostal1 marketing programs attract customers who sign up online for the virtual address or virtual office of their choice and then manage their postal mail and packages with our smartphone app or via tablet or computer. iPostal1 is the Premium Supplier of digital mailbox services for Retail Shipping Associates, the largest shipping store trade association with 7,000-member mailbox stores.
About USZoom
USZoom, LLC, the parent company to iPostal1 with home offices in Montebello, NY, has been developing digital mailbox software since 2007. USZoom also provides digital mailbox technology to business centers, colleges, and corporations.
To learn more about iPostal1 services, visit ipostal1.com.
iPostal1 Digital Mailbox Plans
Virtual Mailing Address

With Digital Mailbox for me or my family. Starting at $9.99/month.

Get a real physical street address
View and manage mail and packages remotely
Prevent mail and package theft
Protect your privacy

Virtual Business Address

With Digital Mailbox for my business.

Includes everything in Virtual Mailing Address plus:

Get mail in your business name
Upgrade your business image
Optional office building address

Virtual Office

With Digital Mailbox plus phone and fax. Starting at $39.99/month.

Includes everything in Virtual Business Address plus:

Local or toll-free phone and fax
Call forwarding and voicemail
* Plan pricing varies by Standard, Select, Premium, or Prestige mailbox locations.
iPostal1 Digital Mailbox Locations
iPostal1 mailbox locations are professionally-staffed, secure, full-service, digital mailbox locations able to receive your mail and packages and then forward, scan, recycle, shred or let you pick them up. Access your personal digital mailbox online or using our free app.
Choose a location here from our network of over 2,750 mailbox locations or view only office buildings and workspaces or discounted international forwarding locations to save up to 80% on international shipping from the U.S.
List your Shipping Store, Workspace or Mail Center address on iPostal1
Learn More