Stranded by Coronavirus? How to Get Your Postal Mail
View and Manage Your Mail from Anywhere with an iPostal1 Digital Mailbox!
March 9, 2020
For Immediate Release
Montebello, NY – Coronavirus is now a pandemic according to the WHO, threatening to strand and isolate millions away from home or the office, disrupting families and businesses to an unprecedented extent. Companies are telling employees to work from home.
Globally, over 300 million students are barred from attending school. 2,500 passengers on board the Grand Princess cruise ship could not disembark at San Francisco as planned. These numbers are growing daily, and nobody knows when the situation will abate.
With everything people must deal with under these circumstances, concerns about receiving and managing important postal mail and packages is yet another worry to add to the list.
However, people with an iPostal1 Digital Mailbox have a ready-to-go solution for this problem.
Access to and Control of Your Mail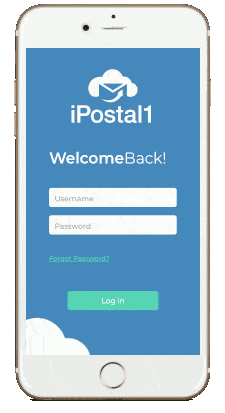 With a Digital Mailbox from iPostal1, you can view and manage your mail with an app or with your PC from anywhere in the world, 24/7.
How? iPostal1 has 2,750 mail centers across the U.S. and worldwide where you can redirect your mail and when new mail arrives, you get notified and can view an image of the outside of the letter of package on your smartphone or laptop. Then, with just a click, you can request to forward mail and packages to any address, scan mail content to view as a PDF in hours, or discard or shred unwanted mail.
You can even request to deposit a check by mail to maintain critical cash flow. This can be a lifesaver when you're traveling or for whatever reason cannot make the trip to your office or post office box to retrieve your checks and deposit your funds.
So, whether you're working from home or at a remote location, stranded on a cruise ship or just want to save time on a daily basis, you can redirect your personal or office mail and packages to an iPostal1 mail center near your home or office. This way, you still have access to and control of your mail no matter where you are, no matter what the circumstances.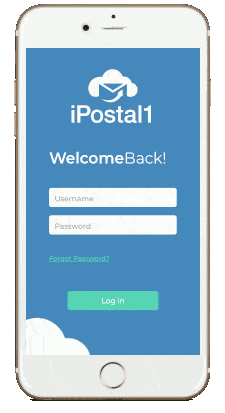 What to Do When You're Stranded
If you've been sending mail to your Digital Mailbox all along, that's great! Keep doing as you've been doing – request content mail scans to see a PDF of important mail in your digital inbox or forward your mail to your current location or to any address as needed.
New to iPostal1? You'll find more information and instructions for getting started on the iPostal1 Virtual Address page and on the FAQ page.
Postal Mail Contingency Planning for Business
Many companies have developed contingency plans for workplace disruptions related to natural disasters, Internet failure or a computer breach. And now there's coronavirus. Most have not thought about contingency plans to ensure that critical postal mail or packages get to the right person and location when normal processes fail.
iPostal1 Digital Mailbox technology can be utilized to deliver mail digitally to employees or departments, sustaining flow of vital transactional and informational mail. Please contact iPostal1 at bizdev@uszoom.com to learn more.
You Can Trust iPostal1
The iPostal1 network of Digital Mailbox locations is the largest and fastest growing with the most mailbox features and best customer satisfaction. iPostal1 is BBB accredited with an A+ rating, serving businesses and families, travelers and RV'ers, expats, students, and anyone concerned about porch pirates stealing their packages.
Mail center locations are professional retail pack and ship stores or coworking spaces in prestigious office buildings -- much better than a standard PO Box.

About iPostal1
iPostal1 is the leader in digital mailbox software as a service and mailroom management software. With over 2,750 virtual mailbox locations, iPostal1 is the largest digital mailbox service provider network worldwide. iPostal1 offers proven, proprietary technology that enables any mail center or business center to offer a mailbox address and mail services to customers who live anywhere.
iPostal1 marketing programs attract customers who sign up online for the virtual address or virtual office of their choice and then manage their postal mail and packages with our smartphone app or via tablet or computer. iPostal1 is the Premium Supplier of digital mailbox services for Retail Shipping Associates, the largest shipping store trade association with 7,000-member mailbox stores.
About USZoom
USZoom, LLC, the parent company to iPostal1 with home offices in Montebello, NY, has been developing digital mailbox software since 2007. USZoom also provides digital mailbox technology to business centers, colleges, and corporations.
To learn more about iPostal1 services, visit ipostal1.com.
iPostal1 Digital Mailbox Plans
Virtual Mailing Address

With Digital Mailbox for me or my family. Starting at $9.99/month.

Get a real physical street address
View and manage mail and packages remotely
Prevent mail and package theft
Protect your privacy

Virtual Business Address

With Digital Mailbox for my business.

Includes everything in Virtual Mailing Address plus:

Get mail in your business name
Upgrade your business image
Optional office building address

Virtual Office

With Digital Mailbox plus phone and fax. Starting at $39.99/month.

Includes everything in Virtual Business Address plus:

Local or toll-free phone and fax
Call forwarding and voicemail
* Plan pricing varies by Standard, Select, Premium, or Prestige mailbox locations.
iPostal1 Digital Mailbox Locations
iPostal1 mailbox locations are professionally-staffed, secure, full-service, digital mailbox locations able to receive your mail and packages and then forward, scan, recycle, shred or let you pick them up. Access your personal digital mailbox online or using our free app.
Choose a location here from our network of over 2,750 mailbox locations or view only office buildings and workspaces or discounted international forwarding locations to save up to 80% on international shipping from the U.S.
List your Shipping Store, Workspace or Mail Center address on iPostal1
Learn More