Securely Receive Postal Mail and Packages from the USPS, FedEx, UPS, and DHL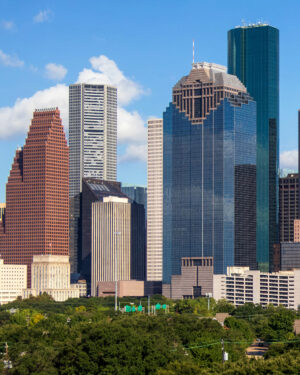 Your Houston virtual address is perfect for business or personal use.
Houston PO box alternative
Solo professionals, entrepreneurs, and the self employed
Small-medium size businesses and startups
Establishing a company presence in multiple cities
Travelers and vacationers
You can use your Houston virtual address as a Houston virtual office or as a better alternative to a Houston PO Box. Addresses are also available at more than 2,500 additional locations worldwide.
Virtual Address Plans
Virtual Mailing Address

With Digital Mailbox for me or my family. Starting at $9.99/month.

Get a real physical street address
View and manage your mail remotely
Prevent mail and package theft
Protect your privacy

Virtual Business Address

With Digital Mailbox for my business.

Includes everything in Virtual Mailing Address plus:

Use it to register your business
Upgrade your business image
Optional office building address

Virtual Office

With Digital Mailbox plus phone and fax. Starting at $39.99/month.

Includes everything in Virtual Business Address plus:

Local or toll-free phone and fax
Call forwarding and voicemail
* Plan pricing varies by Standard, Select, Premium, or Prestige mailbox locations.
Why is iPostal1 the Best Virtual Address Service?
The iPostal1 virtual address network is the largest and fastest-growing with more than 2,500 virtual addresses across the U.S. and abroad including Houston, Texas. iPostal1 has the most virtual address features and the best customer satisfaction ratings. iPostal1 and our parent company USZoom LLC have been pioneering Digital Mailbox and mailroom management software since 2007! We are BBB accredited with an A+ rating.
Who it's for

How it works

Get your own Houston street address
See a picture of items in your inbox
Manage your postal mail with our free app or online
Add additional locations with just a click

Features

Forward mail and packages
Scan, view and store documents
Receive packages from any carrier
Add phone and fax to create a Houston virtual office
Houston Virtual Addresses
Choose a virtual address in Houston or choose from our network of over 2,500 virtual addresses.
Houston Virtual Address Frequently Asked Questions
List your Shipping Store, Workspace or Mail Center address on iPostal1
Contact us